So this post was so much fun to participate in! I think next month I will post each little update rather than dump them all in one post. But this is a trial run and I hope you enjoyed it as much as I did! (read to the end to see the book for next month!)

4/24

I am now on page 70. So far I'm still a little confused as to what's going on, but that might be the point as the main character Etta is also very confused. I'm hoping to get a clearer picture as to what's happening in the story. I also am not sure I enjoy the different points of view between Etta and Nicholas. However it might grow on me. Question for this up to page 70: How do you think Etta got on the ship?

4/28

I have now reached chapter eight on page 165. This book has gotten so much better and I am hooked. The idea of time travel and the issues it ensues is interesting to read. I also am enjoying the switching points of view more. The tension between Etta and Nicholas is beginning to build and I'm not sure if I'm fully supportive yet. All I want to know is what Nicholas did to make Sofia hate him. But I'm sure we'll find out eventually. Question for the first seven chapters: Why do you think Grandfather Ironwood wants Etta so badly? And why did he have to kidnap her to do so?

5/8

I just finished chapter 12 on page 297. I'm getting hooked and am wanting to just read until I am finished. I still am unsure if I support Nicholas and Etta. I'm really weary of him. So this is a short update but next question is: Do you think Nicholas really cares about Etta or is he just using her feelings for him as a way to get close to her and use her? Since this book is about time travel though, I want to throw in a quick fun question about time travel. If you could travel anywhere in time, when would you go to? Where would you go to? And why?

5/11

I am now just 38 pages away from the end of this book so I wanted to write down my guess on how it will end before I go over how I feel about the book as a whole. I am starting to really like Nicholas and Etta as a couple and am honestly kinda sad it took this long to like their relationship. The search for the astroblade is getting intense and i am curious to see what Etta ends up doing. I really am annoyed that Sofia felt the need to take over the search, she's really just hungry for all the attention and that bothers me. I'm also very worried about Nicholas and hope he shows up just in time to save the day. My last question for this book is: Which is the lesser of the two evils in your opinion? Giving the astroblade to Grandfather or giving it to Sofia and why? Now onto the ending!

5/11

Pg. 470. Omg she could not have just died! This is not the ending I expected and I'm not loving it either.

Omg she's not dead. A wrinkle? Like a wrinkle in time??

So I was under the impression that this book was a stand alone novel, but I have a feeling that it's not. That's alright with me though. I feel like it just got interesting and am left wanting more. Overall I enjoyed the book but about halfway though was when I couldn't put it down. I hope you enjoyed it just as much as I did! Thanks for reading along with me!

For the month of June I've decided to read Turtles All The Way Down by John Green. I have enjoyed reading Green's other books and am excited to check this one out. Here is a short description of the book and a picture of the cover. Hope you choose to read it with me!

Sixteen-year-old Aza never intended to pursue the mystery of fugitive billionaire Russell Pickett, but there's a hundred-thousand-dollar reward at stake and her Best and Most Fearless Friend, Daisy, is eager to investigate. So together, they navigate the short distance and broad divides that separate them from Russell Pickett's son, Davis.

Aza is trying. She is trying to be a good daughter, a good friend, a good student, and maybe even a good detective, while also living within the ever-tightening spiral of her own thoughts.

​
Powered by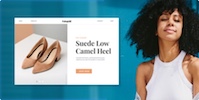 Create your own unique website with customizable templates.