Day 11

Honestly I have a horrible memory. Tyler will be like remember that day we did this and this in the 10th grade and I'm like ummmm no. It's terrible and makes me feel like I'm missing out. But I can call back hidden memories with photos and that's a huge reason why I love taking photos so much.

About 9 years ago I was over at my grams's house for our yearly Christmas Eve dinner. It was after we had eaten as much as we can and we were all sitting in our food coma. I was about 11 and my younger cousin was 7. He had had lots of sprite to drink because his mom wouldn't let him have soda unless it was for an event. Well he was sprawled out over the stairs and moaned. He loudly said, My tummy hurts I drank too much. It made everyone there burst into giggles and is a joke we still bring up today. Looking back it really wasn't that funny of a joke but it still makes me smile and think of Christmas and time with family.

​
Powered by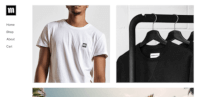 Create your own unique website with customizable templates.